Whoever you are, wherever you're from, you are welcome here.
Austin Oaks Student Ministry strives to help 6th-12th grade students meet, know, and follow Jesus.
We do this through engaging in God's word, creating safe spaces to ask questions, growing in community with others, and learning alongside older generations.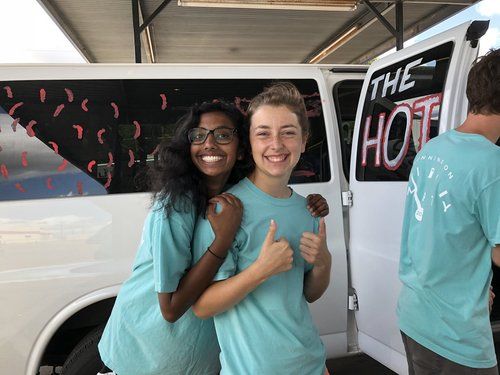 Our Middle School (6th-8th) Ministry meets every Sunday morning @ 11am. Sunday mornings are the best time for our Middle School students to connect with one another, take a deep look into God's word, and worship in an environment designed to help them meet, know and follow Jesus. Students gather in our main worship building, the CLC and meet in room 207.
Come check it out!
Beginning September 1, 2021!
6th-12th grade students meet for Small Groups in the
church Courtyard from 6:30-8:30pm
@ 6:30pm - games, hangs, and dinner
@ 7:00pm - worship, God's word, and small groups
Truth & Consequences
series
Fill out the form below to get started.