Whoever you are, wherever you're from, you are welcome here.
Austin Oaks Student Ministry strives to help 6th-12th grade students meet, know, and follow Jesus.
We do this through engaging in God's word, creating safe spaces to ask questions, growing in community with others, and learning alongside older generations.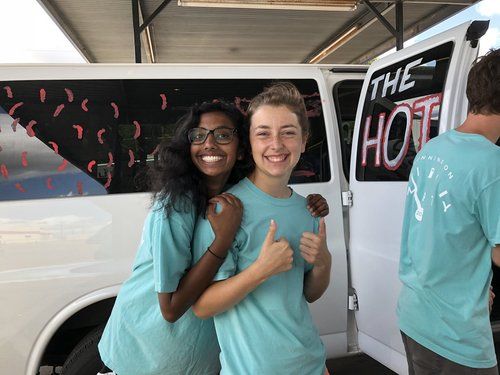 MIDDLE SCHOOL (SUNDAY MORNINGS)
The Middle School Ministry meets every Sunday morning 11:00am-12:30pm in our student space in room 207. Sunday mornings are the best time for our Middle School students to connect with one another, take a deep look into God's word, and worship in an environment designed to help them meet, know and follow Jesus.

High School students are encouraged to join us for Middle School Ministry to serve and help as leaders in the space. It is such a joy to get to see our high schoolers pour into our middle school students during this time!
HIGH SCHOOL (SUNDAY EVENINGS)
The High School Ministry is on Sunday Evenings from 7:00pm-9:00pm in the Community Hall and Mocha Coffee Shop. We are really excited to see what God does as we gather our high school students each Sunday night!
SMALL GROUPS (WEDNESDAY NIGHTS)
September 8, 2021 through December 15th, 2021
6th-12th grade students meet for Small Groups in the
church Courtyard from 6:30pm-8:30pm
@ 6:30pm - games, hangs, and dinner
@ 7:00pm - worship & teaching games
@ 7:30pm - Small Groups (grade and gender specific)

We will be utilizing the Community Hall, Mocha Coffee Shop, and the outdoor courtyard area. Masking is optional but respected. All students' needs for masking and spacing will be honored.
October 15-17
is our Fall Retreat, which will be held at T-Bar M Camp in Spicewood TX. It is for all 6-12th grade students. Students will need to be dropped off Friday night and we'll be there through Sunday around Lunch time. They will also need to be picked up on Sunday afternoon. This is a great way to get students more connected to Jesus, our leader, and each other.
More Information...
Truth & Consequences
series
Fill out the form below to get started.